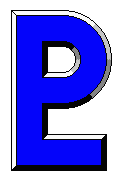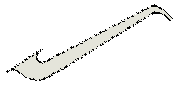 Here are some MP3 files of some of my music for your enjoyment. First, we have some big band arrangements. Printed arrangements of the first two can be found, for sale, at the arrangements page of this site.

Please feel free to enjoy this music. If you do enjoy it, as I hope you will, then perhaps you would like to make a voluntary contribution. You can do this through PayPal:

Once there, you can register with them, if you are not already registered. You can then go to their "send money" page and authorize a payment of whatever amount you feel is appropriate to my account: "peter@palserv.com".
All the music, compositions and performances are copyright (c) Peter Arthur Loeb. This means that they may not be distributed or sold without my express permission. Thank you for your indulgence.
Here are some interesting items. On each of these recordings, I play drums, piano, bass, and tenor sax (in that order), overdubbed. There is no MIDI here, just real acoutic instruments recorded with microphones (although some may have the bass recorded from a pickup).
A note to musicians; let me know what you think of this idea. I am in the process of building a site where any musician who wants to can have their "own" site (within this new site). I will be posting details here as they become available.

Last updated 20 Jan 2001 by PAL